Become a Franchise Partner
Are you craving a better work-life balance? Are you looking for a new way to earn an income, which fits more neatly around your lifestyle than the traditional 9-5 job?
IRONOLOGY® offers a proven business model, with great flexibility. It's an opportunity to fit work around your life, rather than fitting your life around work. Through our franchising opportunities, individuals are becoming IRONOLOGY® partners, delivering our enthusiastic, quality service to their local areas.
IRONOLOGY® is expanding and we have a variety of new franchise opportunities available right now in several locations. If you want to enjoy the benefits of a thriving business and a job which fits around your home life, join us as we continue our expansion across the UK
To find out more, watch our video and have a read through our FAQs below.
How does becoming an IRONOLOGY® Franchise Partner work?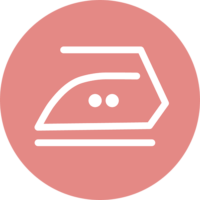 1: Your team take care of the day-to-day
Drivers will collect the ironing and a team of trained IRONOLOGIST® will expertly iron the garments ready to be delivered back to the customer.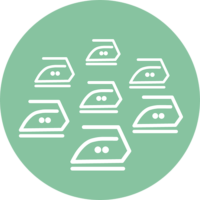 2: You look after your customers
Meanwhile, you'll be busy establishing your franchise and building relationships within your local area.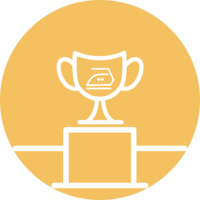 3: Together we build a successful brand
This tried and tested business model has worked for over 25 years.
Franchise FAQS
What is IRONOLOGY®?
IRONOLOGY® is an established, professional ironing business, with over 25 years of excellent service under our belts. The wealth of knowledge we have gained in the industry over the past two decades is at the core of our success. Our proven business model offers great flexibility.
We are thrilled to be sharing our success with a network of partners, who want to be part of a 'stand out' brand – a brand synonymous with excellence.
How will owning an IRONOLOGY® franchise make my worklife more flexible?
Your team of drivers and IRONOLOGISTs® will, under your supervision, run the operational side of the business, allowing you the time to grow and scale your franchise.
By running an IRONOLOGY® franchise, you have the opportunity to enjoy the benefits of being a small business owner, whilst having the security and reassurance of being part of a larger, more established network.
Why ironing?
The domestic services market has seen a growth revolution over the past few years. Essentially, more people are outsourcing household jobs that they would have traditionally completed themselves. This can be attributed to increased levels of income, particularly with dual income households, a shift in family priorities focusing on leisure rather than domestic responsibilities and a greater social acceptance of outsourcing help.
Families and working people value their time more than ever before, so they prefer to pay for chores, allowing them the time to enjoy their lives doing what they love. With an ever-increasing older population there is also huge growth potential amongst this demographic.
What business support is offered?
Simply put, we have a system that works! So many people think of starting their own business – not just for the financial rewards but for the opportunity to be their own boss and have more control over their lives, but the downside is that this comes with risks.
Taking on a franchise, within a proven operation, reduces those risks substantially. By joining the IRONOLOGY® franchise, you'll be a part of a tried and tested business model that has been successful for over 25 years.
As a franchise partner, you'll receive training and have access to a dedicated team who are there to help, mentor and advise you.
We continue to respond and adapt our services to the ever-changing world around us. Safety of staff and customers is our number one priority and during the pandemic we adapted our business model to ensure we are delivering a COVID safe service. We will continue to follow government guidelines and adapt our services accordingly.
Get in touch and let us know if you'd like to become part of IRONOLOGY'S® network of franchises.